How San Francisco Singles Use Professional Matchmakers to Find Love – San Francisco Matchmaking
Leslie Wardman, Ambiance Matchmaking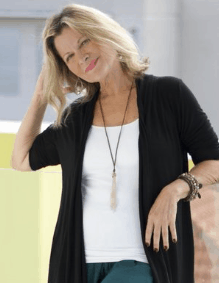 This elite matchmaking service is headquartered in San Francisco, with locations across the US, Canada, Mexico, and the UK.
Ambiance Matchmaking only accepts a limited number of clients at any given time, generally successful professionals in their 30s to 60s who are seeking a serious relationship.
Matchmaking packages start at $19,500, with the cost depending on whether you want a local, national, or international search.
Because Wardman works hand-in-hand with each client, she only takes on 20 new clients at one time. Potential clients are screened, with only 4.07% of those who applied accepted in 2020.
Wardman and her team identify compatible matches from the Ambiance database of over 10,000 eligible singles. Potential matches are further screened and interviewed to ensure they're a good fit for what both people are seeking. Once compatibility is determined, the first date is planned.
Matchmaking contracts are 12 months, with up to 12 months of "pause" time if needed. You can generally expect to meet 1 to 2 matches each month.
Amy Andersen, Linx Dating
Often called the "Silicon Valley Cupid," this boutique matchmaker helps men and women in the tech industry find love.
$45,000 – $500,000, and men under age 31 can become "referral clients" and placed in the database of eligible singles for free, but are not guaranteed to be matched with paying clients.
Potential clients apply via the website, and if you look like a good fit for Linx, you'll be contacted for a 90-minute consultation at the cost of several hundred dollars. There are a variety of membership options to choose from, all of which include a 2-year contract and 4 months of "hold" time.
Greta Tufvesson & Nikki Lewis, The Bevy
This bi-coastal dating service has offices in LA and NY, and now operates in San Francisco as well.
"Discerning" men and women between 23 and 60 years old seeking long-term relationships.
Prices for men generally start around $25,000. Women may join for free, provided they pass the screening process.
Most of The Bevy's clients come via referral, but you can also fill out the contact form on the website. You'll have several consultations with your matchmaker to go over details like your background, relationship history, life goals, perfect match criteria, etc.
You'll be matched with singles in The Bevy's database, but you won't get to see what they look like prior to the date. You can also attend members-only events where you can mingle with other members.