Clearing your Bing search history is actually quite easy. Simply visit Bing.com, and then click the hamburger menu at the top right of the screen. You can then click Search History which will take you to a list of your searches on Bing. You also can click this link to get to the search history page, too. From there, youll see a box that says Manage or clear your search. Youll want to click the Clear button here to clear all of your searches. Simple as that!
In addition to clearing Bing searches, you also can clear your Microsoft Edge history for more privacy, too. This will clear cookies, which are often used in tracking you across different websites. You can clear Edge history by clicking the three dots at the top right of the screen next to your profile picture. Then, from there, choose History.
We also suggest you click the Clear browsing data link at the top of the screen. This will take you to the privacy page in Edge. From here, you can select to clear the browsing history, download history, cookies and site data, cache and files, and more. Just be sure to select a time range. If youre signed in with a Microsoft Account, this will clear data across all your devices.
While youre here, we have a note for you on the Edge Privacy Page. You can get to it by clicking the three dots at the top of the screen, then choosing Settings and choosing Privacy. As we show in our screenshot above, Edge has a lot of great privacy features built-in.
Youll want to click the Strict settings from the tracking prevention. Youll also want to click Send Do not Track requests, too. Also, just to be super secure, be sure to click the button that says Personalize your web experience. This will ensure that your search and web data are not used for personalizing what you see on the web.
Use Bing Image Search to Get Training Image Data
How to manage your Bing and Microsoft Account privacy settings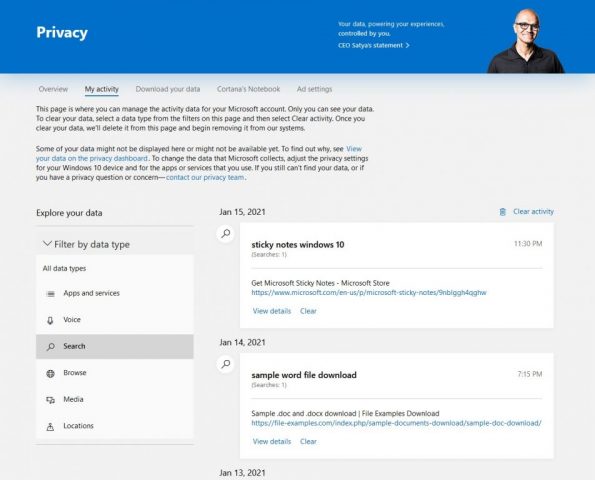 In addition to clearing your search history, you also can manage settings for Bing and a Microsoft Account, too. Head to the hamburger menu at the top right of the screen, choose privacy. This works with a Microsoft Account linked to Bing via the Microsoft Account page, so youll want to sign in with one.
Then, click the link that says View and Clear Search History, From here, you can clear everything linked to your Microsoft Account, such as Voice Searches, Bing Searches, Browsing History, Media, Locations, and more. Just click the entry in the list and click Clear.
In addition, you also can toggle into Bing settings. Click the hamburger menu on the top right of the screen, choose Settings and then choose More. From there, you can change a wide variety of search settings related to Bing.
You can do the same with Google and Google Search!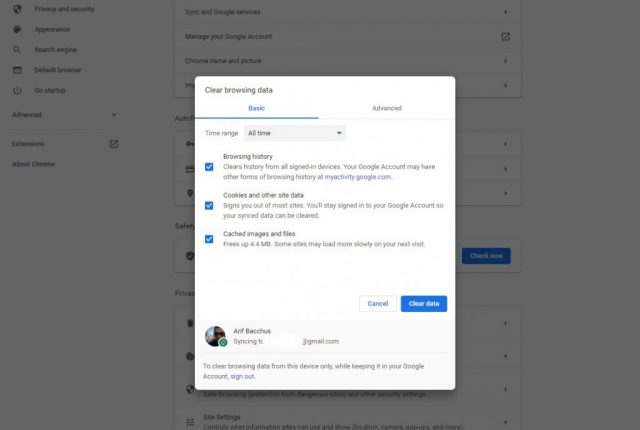 Of course, not everyone is in with the Microsoft ecosystem. If youre in with Chrome and Google, you can do the same things, as well. You can clear your history in Chrome by clicking the three dots at the top right and choosing history. As a shortcut, you can click CTRL+H on your keyboard. Then, choosing the Clear Browsing Data link and Clear Data to delete your full browsing history.
For other Google Activities and clearing your Google Search history, you can visit the Google My Activity Page. From here. Youll see search activity, Android app activity, and more. Just click the Filter button and choose a time and date, select the product to filter by, and click Apply. Then you can delete this associated data from your Google Account by selecting the "X" next to the item on the list.
We hope you found our guide helpful. Let us know how you usually keep yourself safe online by dropping us a comment below!