FAVORITE MOMENT: Not Responding to a Text
No Text Back
Alright Then
Cool
Listen, texting people back is hard work! And if you're anything like me, you're definitely not very good at doing it. Well fellow bad texters, have I got some tweets for you.
If these tweets get a chuckle or two out of you, go ahead and follow the hilarious users who made them, too!
3) I think this person will be waiting a long time for that essay.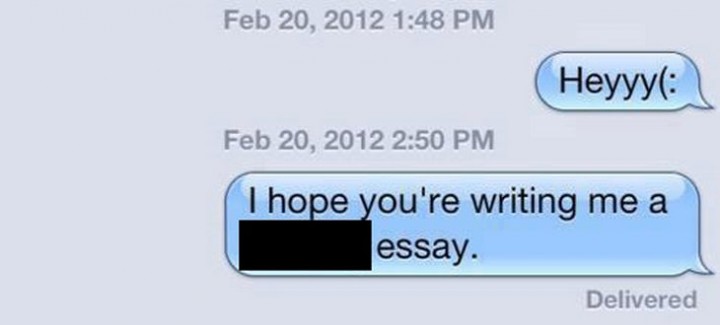 "Heyyy (: I hope you're writing me an essay."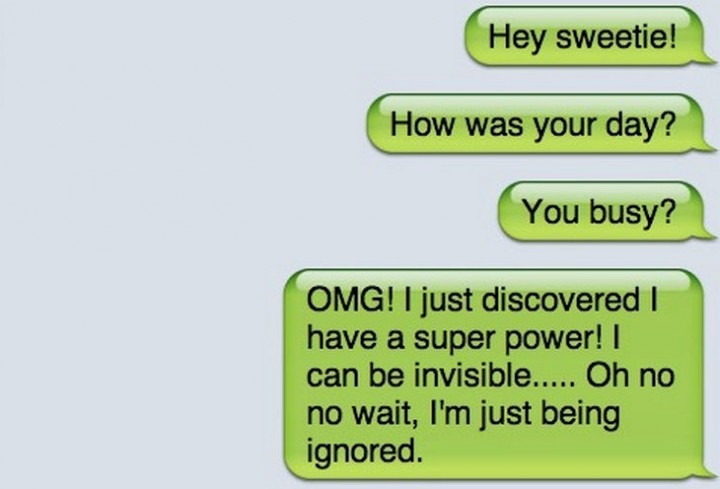 "Hey, sweetie! How was your day? Are you busy? OMG! I just discovered I have a superpower! I can be invisible…Oh no no wait, I'm just being ignored."
5) And playing the guilt card doesn't work either when people don't text back.